These are 11 points to keep in mind when launching your new product
This is how the product launch of your food or FMCG product in the stationary trade becomes a success.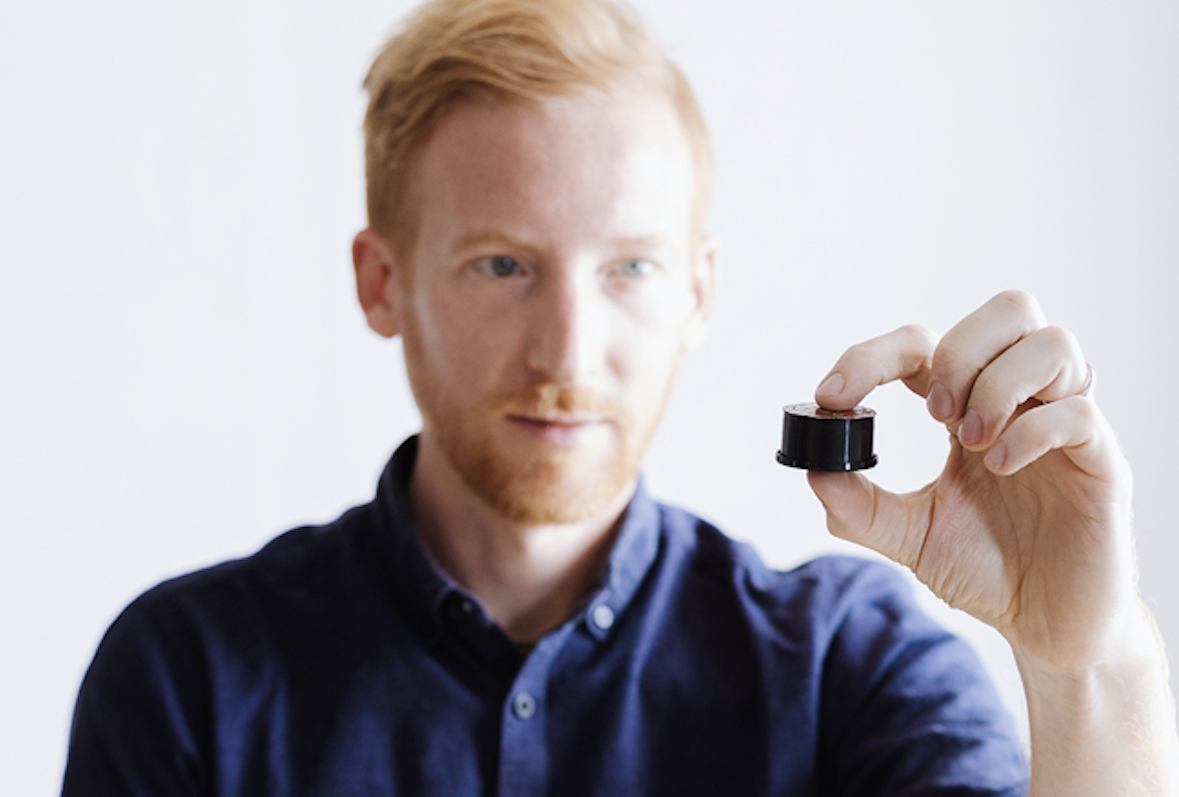 You have developed a new product or have a new product idea and are now wondering how to launch and establish your own product?
Yeah, first of all congratulations! With your own product, you have already laid the foundation for a successful market launch.
In this article, I'll show you how to make your product a success in the market. And all this without any technical jargon. Because I'll tell you in practical terms which 11 points you should definitely consider so that the leap onto the shelf is successful. Let's get started.
Your new product – Why product development is the foundation for a successful market launch
As you have just read: The success of your product launch depends largely on your product itself.
This in turn means that you should definitely invest enough time and resources into professional product development. Because all the mistakes you make in the first step will fall on your feet in the market launch and then cost you unnecessarily a lot of time and money.
But if you've done your homework well in product development, you'll benefit significantly in the product launch process. Because then you have already clarified the crucial questions for your product success.
You can read about all the things you should consider in product development in the article Three phases of product development (link).
The casus knacksus for product success is whether your product solves a problem or a desire of your target audience.
In my experience, founders in particular are often so enthusiastic about their idea that they tend to forget that the bait (your product) has to taste good to the fish (customer) and not to the angler (yourself).
If you're wondering now what your target audience's problems or desires actually are, feel free to sign up for my free mini-consultation.
Understand your market and know your target audience
Many companies have an understandable desire to reach EVERYONE with their product.
Behind this is often the fear of excluding important customer groups by committing to a specific target group. This fear primarily results from not really knowing one's own target group.
The problem: There is no product in this world that is equally significant for everyone.
Your product launch will be much more successful the more clearly you define your target audience. This is the only way you can tailor the new product optimally to this group.
With a clear, very pointed target audience, it will be easy for you to choose the marketing message, marketing channels, product USP, flavor, price, point of sale, and packaging so that your customers will love it.
No guessing counts, only knowledge.
Conduct market research in your relevant, preferably pointed target group. In a focus group, ask what your customers need. What would they spend on your product and where would they search for your product?
Know your market and the competition well to stay ahead of it if possible.
If you know your target audience, you know where they shop. So you know in which supermarkets, organic markets, discounters or drugstores you have to sell your products. The knowledge of the Where is the foundation for your sales and marketing strategy.
This is because every market has its own laws, such as how listing meetings take place and what in-store marketing opportunities are available.
Legal requirements to bring a product to market
Among the many points in marketing, you should not forget the legal framework in the food sector. This is because German and European food laws are strict and allow little leeway.
Retailers know this, too, and will only put your products on their shelves if you can prove that you have complied with the regulations.
So get timely assistance in food law and have your product tested by one of the recognized laboratories.
Here is a legal product launch checklist
The list gives you an overview of possible points to clarify, but does not replace legal advice.
The packing:
Is your packaging food safe?
Is the information on nutritional values, ingredients, allergens, MhD, storage instructions, etc. correct and complete?
It is also important to check the legal validity of the claims and the product name in order to avoid warnings. Get a check to see if you can or should apply health claims.
The same applies to the design. Here, there are legal requirements for font sizes and viewing windows, for example.
As you can see, the issue is complex. Therefore, have your packaging completely reviewed and approved by a food regulatory expert BEFORE it goes to print.
Trademark Law:
Is your product and brand allowed to be called and look like this, or are you infringing on someone else's trademark rights? At the German Patent and Trademark Office you can check which trademarks and word and figurative marks are already protected for the German market(link to the DPMAregister).
If your brand name is not yet protected, don't forget to register your own trademark. If in doubt, seek the advice of a trademark attorney.
Certificates
Depending on where you want to list your product there are different requirements. Therefore, clarify which certificates such as organic, ISO are required for you to enter the trade.
Timing & Project Management
Most people underestimate how long it takes for a new product to be successful in the market. This is probably also one of the main reasons for insolvencies of start-ups – simply because the breath is not long enough.
Launching a new product on the market easily takes two to four years. In any case, it can be assumed that new product launches always take longer than we imagine.
The basic rule here is: The bigger your budget, the faster your product will be on the market.
Because while you can do it all on your own and have a successful launch on your own, it's going to take you a lot longer than if you had a team.
Big questions about timing that should be resolved:
When is the optimal time to launch your product?
Do you have a cookie that should be offered to retailers for October so it can be on Christmas-themed displays in supermarkets for the cozy pre-Christmas season?
Which steps are necessary for this and when?
When do the certificates have to be applied for (IFS, Bio, etc.)? When must the printing of the packaging take place?
Who is responsible and when?
Companies and start-ups often lack clear processes. It is advantageous if each new product is treated as a project and one person takes over the project management.
This enables the project management to involve all parties involved, such as design, production and purchasing, in the project in good time from a central location.
Time and money: how to get your product to market even on a small budget
A resounding yes, you can successfully launch your product even with a small budget. You just have to schedule a lot more time and do a lot yourself.
My tip for lone warriors and small teams: Think carefully about what expertise and strengths you bring to the table and what tasks you can and want to take on.
Where you have knowledge gaps or little experience, seek expert advice. Consultations and coaching are less expensive than paying an employee each month. This way you don't have to teach yourself everything, reach your goal faster and avoid mistakes.
There are a few items you'll definitely need to consider when planning your budget. On the one hand, there are the fixed costs around your product such as the recipe costs and the packaging, as well as the one-off costs for certifications such as the ISO certificate and the organic seal.
Link: In this article, I'll give you 5 selling price tips that are essential to the success of your new product.
Exactly how much money your product launch needs is of an individual nature and depends heavily on the market, the product and the speed at which you want to succeed in the market.
You have an innovative product with which you are the first on the market?
While it's often heard that it's not the innovators who succeed in the marketplace, but the early followers, as an innovator you have a clear competitive advantage that you should leverage. Because you can play the theme NEW better than the others. But you will only be successful if you do it well.
Keep in mind that with an innovative product, you'll need a bigger budget to market your product than if you're jumping on a bandwagon.
Whether your budget is big or small, it's important that you know your budget and always keep an eye on it. To do this, work with a budget plan that includes all cost items. This way you avoid the risk of forgetting certain items.
Scalable production
We are all dreaming of centralized listing with the major retail chains. But is your production really ready? Are your vegan cookies currently baked at a small bakery and they manage a maximum of 300 kilos a week?
Then you should definitely look for a larger manufacturing partner.
After all, if a retail chain with several hundred, if not thousands of stores lists your product nationally, you need to be able to deliver many pallets of goods within a short period of time.
A small calculation example: Imagine you sell your cookies in 125 g bags and the packaging unit (PU) has 10 bags of 125 g each. Each branch of the retailer sells an average of 1.5 VPE per week.
Thus, each store needs 1.875 kg of cookies from you in the week accordingly. With 1,800 stores, that's 3.4 tons of cookies you have to deliver every week.
Check with your manufacturer or your own production what is the maximum possible and plan your sales activity accordingly.
Logistics and warehousing
Are your logistics ready to ship and store large quantities of goods?
To stay with the example from above. If you have to ship 3.4 tons of cookies a week, that's a major logistical feat – especially if you have to supply both individual retailer stores and central warehouses at the same time.
Build up the appropriate capacities in terms of personnel and storage space in good time or take care of a service provider who can take over the logistics and warehousing for you.
Marketing strategy
Yay, your product is on the shelf! But no one knows it? Expecting sales to go through the roof now is unrealistic. A well-thought-out marketing strategy that gets the word out about your product and brand is a critical factor in your success.
Schedule time for your marketing. Because even in the food sector, customers need many touch points with your product before they are ready to buy it. That means they must have seen your product and brand a few times before buying.
This can be, for example, influencer marketing, search engine ads, classic PR or in-store marketing at the point of sale (PoS).
Since a successful product launch takes two to five years, you also need to design your marketing strategy for a marathon. Make sure you don't run out of financial steam after the first few months.
Salesfolder
You want to convince the individual retailer (owner, store manager or buyer of a supermarket) of your product in a sales talk? Sales folders (sales documents) are essential for this.
A sales folder has two important tasks:
First, it assists you in the field with personal selling during the sales call with the customer.
Secondly, it subsequently remains with the customer and is often still used there in internal meetings. The sales folder is often passed on to decision-makers in the company after the sales meeting and filed away.
Keep in mind that the sales folder is a B2B-only effort. Usually it is the buyers you have to convince with the sales folder. Buyers are responsible for their shelf space and must maximize sales with their shelf meters.
Distribution strategy
You are looking for the number of the central buyer to be listed immediately nationwide? Spoiler Alert: Most brands have to start small, and that means using their products to win over independent retailers one by one.
But this route has significant advantages, especially for small brands. In sales talks with the dealers, you learn how your products are received, which arguments are convincing and which you'd better leave out next time.
Then, when your products are listed in the first supermarkets, you'll get important information about how your products are performing on the shelf and how they're being received by end customers. With this information you can always improve your products and marketing.
And by growing slowly and supplying more and more supermarkets, your production/manufacturing partners, logistics, warehousing and staff can grow with you.
Think about where you want to sell your products early on and plan your sales activities accordingly – always knowing that you or your sales force will have to convince each dealer individually in the beginning.
Verify the success of the implementation measures
The last important success factor is not to slacken your energy after launching on the market. Depending on the product and retail partner, it can take months or years before the first sufficient feedback from the end customer and checkout data from supermarkets are available for the new product.
Therefore, it's important that you evaluate early indicators in the early stages of the launch, such as agreed-upon sales visits to a supermarket. If the sales department only receives rejections, you need to get to the bottom of the causes and adjust accordingly.
To do this, you need regular feedback from the field as well as from customer service.
Define leading indicators that you can use to monitor whether the rollout is going as planned. One metric could be the number of clicks to the product's web page, or the number of agreed-upon sales visits to introduce the new product.
Get regular feedback from sales on how sales calls with retailers are going. Optimize appropriate actions in a timely manner, such as sales retraining, promotional efforts, revisions to your product and marketing message, and improved sales collateral.
Summary
If you want your launch to be a success, look at the market and ask yourself if your product is new to the customer, offers them an advantage and solves their problem in the best possible way!
Segment the market and the target group to work this segment intensively. This way, you reach the people who will benefit the most from your product with a clear marketing message. And don't pour a soft-washed marketing message into all channels like a watering can.
Listen to your sales force and all those in direct customer contact to keep tailoring your product and related marketing to your target audience.
Test your product idea on a focus group and conduct market research to best target both your product and your marketing.
Always seek the opinion and advice of others to get the often healing view from the outside. With the help of experienced consultants you can avoid most of the mistakes and reach your goal faster and safer – your product successfully on the market.
You are a food start-up founder and want to make your products a bestseller on the shelves of Edeka and Co.
Du steckst im Prozess der Neuproduktentwicklung oder hast dein fertiges Food-Produkt. Um deinen Umsatz zu steigern, willst du in den Handel. Jetzt fragst du dich, wie du deine Produkte optimierst, damit der Sprung ins Regal gelingt.
Melde dich zur 30-minütigen Miniberatung an. Im Gespräch erarbeiten
wir, wo
du im Prozess der Produktentwicklung stehst, und ich sage
dir, was
du tun solltest, um dein Produkt fit für die Markteinführung zu machen.
MINI CONSULTATION BOOKING