The tasks of a product manager in the food and FMCG sector and why it may become your dream job.
Do you want to strike out on a new career path? Are you passionate about marketing, but not sure if product manager is the right job for you? I felt the same way before I started my career as a product manager in a Berlin food start-up a few years ago.
To give you a better idea of what to expect, I'll provide you with an overview of the typical tasks and skills of a product manager.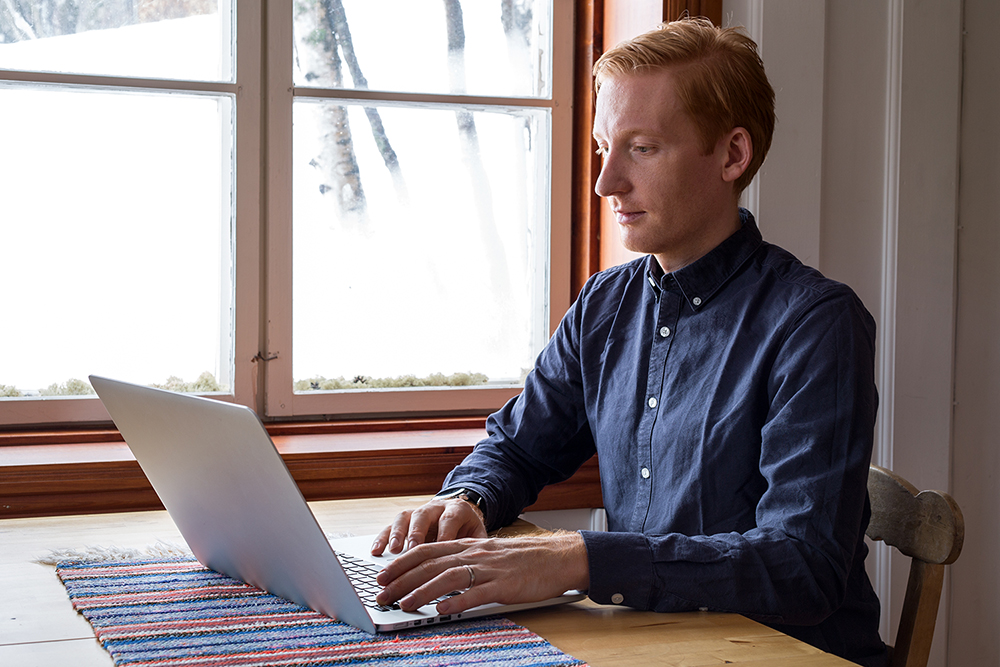 First off: Five reasons why product manager can be your dream job
1. You are kind of like a subcontractor in the company.
You prefer to work independently and don't like to be told exactly what to do?
If so, as a product manager you might hit the jackpot. This is the ideal job for people with a vision and the ability to strategically pursue their goals independently.
Get to know your products, the market and the target group and develop a strategy to make your articles a maximum success.
I deliberately write "your articles", because as a product manager you are solely responsible for your products and markets.
2. Vital and decisive influence on the company's success (We product managers were the "rock stars" of the company in the food start-up).
Yes, of course, everyone in the company is important. But in the end, it's the products that put, or fail to put money in the coffers.
And that's where you come in as a product manager.
Because it is in product management that decisions are made about which new products the company will bring to market in the next few years. This is where they decide how they will look, what they will taste like and what functions they will have.
That's why in the monthly company meeting there was always a great hush when the product management team came on stage for their presentation. Everyone was excited to hear what was new and hoped for tasting samples of the new ice cream flavours and chocolate bars.
3. Creative and innovative
As wicked as Ben & Jerry's ice cream, but vegan, please.
A meatball that turns the biggest meat fan into a herbivore.
Just two of the countless challenges I faced as a product manager. It meant becoming creative, getting the right people together and coming up with innovations.
But product managers of more conventional products also have plenty of opportunities to let their imagination run wild. Be it the packaging relaunch, product improvement or the new advertising strategy.
4. It never gets boring
Are you afraid of constantly having to do the same thing every day?
Do you like working with a wide range of people – from controllers to cameramen?
You prefer to juggle many issues at once and are more of a generalist?
Excellent, welcome to your vocation, product management!
The days can be wild. I've often spent days just resembling a fire paddle, trying to keep the worst fires under control.
But other days you can take your time, pushing forward with your projects, presenting in meetings, travelling across Europe for product or print approvals, or spending your days on photo and video shootings.
5. The Salary
There is no general answer to this, and it depends very much on the sector and the size of the company. The differences are sometimes tremendous.
When I started at the Berlin start-up in the food sector, I earned about 36,000 euros per year before taxes.
The salary quickly increased after I moved to a larger company and amounted to about 60,000 euros, after five years.
From the everyday working life of a product manager: What tasks will await you?
As the job title very appropriately says: You manage one or more products or product ranges. That means you are responsible for:
1. New product development (the highlight of every product manager)
Do you find the idea of developing and implementing new successful product ideas as attractive as I do? Then product management is definitely the right position for you.
However, you should not underestimate the complexity of this job.
It takes a lot of experience to develop successful new products. For example, you have to know your target group and the market well.
Questions like "What do customers really need? What is already on the market?" should be answered reliably.
When it comes to product development, pricing, designing the packaging and the market launch strategy, the whole repertoire of product management is required.
As a product manager, you accompany the product from the idea to the supermarket shelf so closely that you really get the feeling: "This is mine, this is my baby!"
And just as with real children, it's not always a bed of roses for you as a parent/product manager.
But when your product takes its first steps and you see how charming it smiles at you in an advertisement, all stress is forgotten. That's a promise!
Here you can read about the three phases a new product has to go through.
2. Maintenance and continuous revision of existing products
Even finished products can be a lot of work!
That was one of the biggest surprises for me when I entered product management as a career changer. Would you have thought that attending to existing products is the main focus of product management in some companies?
But actually, it's obvious. Even if a product has been sold for years, it has to be constantly revised and adapted.
The customers often don't even notice this.
Be it the changing laws, requirements of supermarket chains or a packaging relaunch.
If the food law changes, it can mean for your food product that an ingredient that is still allowed today will be banned tomorrow. Sometimes it is only the wording in the ingredient list or the nutritional values that need to be adjusted.
These changes sometimes apply to only some of your products and sometimes to all of your products.
The quantity of products that you are responsible for as a product manager varies greatly from company to company.
In the start-up, I mainly developed new products and then supported them further. My portfolio comprised some 30 products.
In another company, however, I was responsible for up to 1,200 products in one category. A packaging relaunch kept me busy for well over a year.
Most recently, in an international food company, I was in charge of a range of only five products. But these were worldwide and adapted to the respective target market in terms of formulation and package size. In each market, customers want to be addressed in their own language, with their own values and marketing messages.
This made the task very attractive and complex.
What skills you should have to be successful as a product manager:
1. Organisational talent
Always keep on top of things. You are the string-puller of all projects related to your products.
Your tools are timing and a well-defined process. You determine who has to do what and when, and make sure that everyone gets the information they need in time.
At the beginning of a major new project, such as a new product, I always held a kick-off meeting to which I invited all the people involved in the project.
At the meeting, they find out where the project is headed; they can already ask the first questions. Everyone files away your face relating to the project and it is easier for them to remember later who they can come to if they have any problems.
2. High affinity for numbers and analytical thinking
As a product manager, you usually work in a business enterprise, and where there is business, numbers are not far away.
As a PM, you have many data sources that support you in your decisions. Be it reports from the Controlling Department, sales figures from internal and external sources, market research data or market analyses.
All of this can only help you if you can crunch the numbers. You have to put them into the right context and draw the right conclusions from them in order to safely manage your products.
3. Creativity and a feel for new trends
Competition never sleeps. And if you do, your customers will soon migrate to the competition's product.
Thus, knowing what issues are currently on your customers' minds is crucial.
Therefore, as a PM, you must always look at what drives your target group and which trends are relevant to them. In the next step, you have to get creative and try to utilise the trend for your products.
An example: Imagine you are leading a superfood bar product group. Your products are sweet and packed with a wrap-around composite (aluminised plastic foiling).
Now, however, the trend towards reduced packaging is becoming stronger and stronger, and both retailers and your target group are demanding more sustainable packaging solutions.
In addition, your target group wants to eat less and less sugar.
So you have two problems with this product group for which you have to find solutions. Now your creativity is called for.
But don't worry, at this point the specialist departments will of course support you with their expertise. You have to set the impulses, develop concepts and commission your colleagues to revise them.
4. Keeping cool, solution-oriented thinking
Watch out, it might get rough and you can't duck out of it.
– Production calls early in the morning because the machines for your products have stopped. The packaging cannot be used because it is bent. The production department wants an assessment of the situation and an idea of how to proceed.
– Then the agency calls to say that the shooting cannot take place tomorrow unless samples of the new products are obtained today. Now the timing has to be explained to the dummy maker and a courier has to be organised as well.
No, seriously, there are days when the phone never stops ringing and one bad news after another comes in.
On days like that, you have to keep calm, because it doesn't help anyone if you bottle it. You have by far the best overview of your products and know all the people involved. This is extremely helpful in finding solutions quickly and has always led to success in the past.
5. Being a strong communicator, interface
Product management is the control centre within the company. From here, all departments are addressed and provided with their duties related to the product.
You should have a good memory for names, because as a product manager you work with many people. Some of my colleagues kept lists, because they couldn't remember with which colleagues they were on terms of "Sie", or rather the more familiar "Du".
In order to push your projects forward, you as a product manager regularly schedule meetings with the departments and with external partners. As a product manager, you hold the reins and are available as a contact person in case of problems.
I worked particularly closely with sales, production, the research departments, quality assurance and marketing.
Externally, I had several appointments with agencies every week. There are frequent appointments with photographers, printers, market research institutes and lawyers.
6. Having high degrees of willingness to learn
Product management has a wide range of responsibilities. The market, the target group and of course your products are complex and constantly changing.
In addition, every company and every external partner has its own processes and different contact persons.
I always appreciated this diversity, because it keeps the job from getting boring. However, getting started in a new company can sometimes be really tough, and I have always found the first six months demanding.
Expertise, sector knowledge and lateral entry
There's no question that expertise makes it easier to get started. But hardly any product managers have studied product management.
In product management, a classic profession is good for career changers. Most of my colleagues studied business administration and often majored in marketing.
Since the area of responsibility of a product manager is so broad, you can't be an expert on everything, anyway. I haven't met anyone who was perfectly versed in design, food law and marketing at the same time.
The most important quality is certainly good organisational skills and the enthusiasm for working with a wide range of people.
If, on top of that, you enjoy marketing and have a good grasp of numbers, you will feel very comfortable.
The sector- and product-specific expertise must then be acquired on the job.
*For better readability, I have only used the masculine form. But I always mean the female form, i.e. the product manager.